Welcome to Hawkshead Wine
Located in Gibbston, Central Otago, New Zealand, Hawkshead crafts Pinot Noir, Pinot Blanc, Pinot Gris, Riesling and Rosé wines with intensity and clarity.
Online Store
For Denis Marshall and Ulrike Kurenbach the allure of growing grapes and creating exquisite wines in Central Otago was all encompassing. In 1995 Denis bought a farmland block in the spectacular Gibbston valley with the vision for growing vines with minimal interference to the natural environment. With this careful land use and soil management he hoped to create a sustainable, artisan winery that delivered vintages of the greatest character.
In 2001 they planted the first pinot noir vines. It didn't take long for their Pinot Noir to be discovered. With early success at a local and global level the pair began to source different grape varieties from within the region, ensuring only the very best were made into Hawkshead wines. With these additional varieties added to their Single Vineyard Pinot Noir the label has grown and flourished over the years.
Hawkshead Wine
Vino Vita! (In Wine, Life!)
About Hawkshead: The Vineyard
The Hawkshead vineyard is nestled upon the gentle north-facing slopes of the spectacular Gibbston Valley – a renowned Central Otago destination for anyone who loves incredible scenery, warm hospitality and fine wine. 
Read More
About Hawkshead: The Label
In 1841 the naturalist William Swainson, Fellow of the Royal Society, settled in New Zealand and named his first colonial home 'Hawkshead'...
Read More
2022 HAWKSHEAD PINOT GRIS - 5 Stars, Outstanding quality, Gold medal standard.
Michael Cooper
Michael Coopers Buyers Guide
2021 HAWKSHEAD RESERVE PINOT NOIR — 5 Stars, Gold Medal, Outstanding Quality.
Michael Cooper
Michael Coopers Buyers Guide
2020 HAWKSHEAD CENTRAL OTAGO PINOT NOIR — 5 Stars, 95/100 pts. Exceptional quality exhibiting the highest level of concentration and complexity.
Sam Kim
Winter Winedown
Did you know subscribers to our newsletters get an exclusive discount. Join us and shop for summer specials, scroll down to sign up.
Online store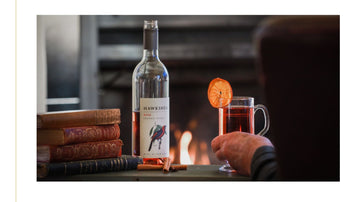 Mulled Wine
We 'mull' over this much loved hot concoction enjoyed very much in Winter. It has many unique names and styles; Glögg in Sweden, Glühwein in Germany, and Grzaniec Galicyjski in Poland or Coditum Paradoxum in Italy.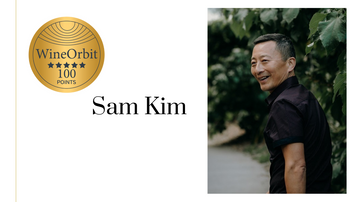 Reviews our current releases
We always submit our wines to Sam Kim for his professional assessment and critique. Sam has been involved within the...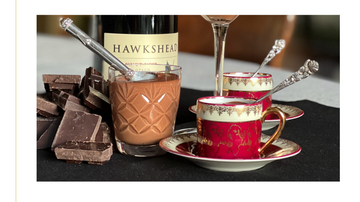 WORLD CHOCOLATE DAY today!
We celebrate with the best match made in culinary heaven; HAWKSHEAD Pinot Noir & Chocolate Mousse. Here is a simp...