2022 Hawkshead Central Otago Pinot Noir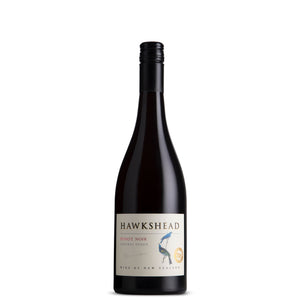 Central Otago Pinot Noir is a true gem of New Zealand's wine industry. The region's unique soil and climate create the perfect conditions for producing exceptional wine. Hawkshead Pinot Noir is a true delight for wine aficionados. If you haven't tried it yet, you're missing out!

The Hawkshead Pinot Noir 2022 has a youthful, inviting bouquet of red and dark fruits and faint notes of sun-warmed dried wild herbs, forest floor and sweet spice nuances. The flavours mirror the aroma yet refine the fruit.

On the palate taste memories of ripe red berries and dark cherries, so typical for vibrant Central Otago Pinot Noir, come to mind. This sensory experience is supported by an elegant well-balanced structure of fine tannins and a nice vein of gentle acidity which leads to a juicy mouthfeel. A very appealing, delicious medium-bodied wine of great length.
Download Technical Notes